Once she was an inspiration. Now, silent on the plight of the Rohingya, she is complicit in crimes against humanity, writes the Guardian columnist George Monbiot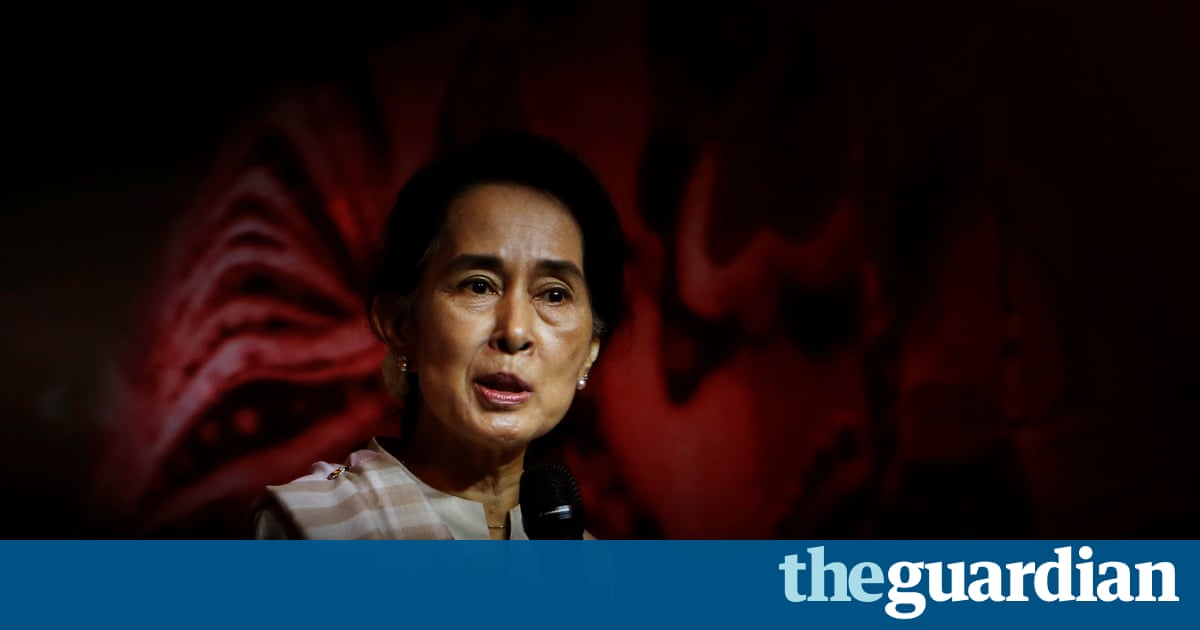 Few of us expect much from political leaders: to do otherwise is to invite hopelessnes. But to Aung San Suu Kyi we entrusted our hopes. To mention her name was to invoke patience and resilience in the face of agony, courage and determination in the unyielding struggle for freedom. She was an inspiration to us all.
Friends of mine dedicated their working lives to the campaign for her release from the many years of detention imposed by the military dictatorship of Myanmar, and for the restoration of democracy. We celebrated when she was awarded the Nobel peace prize in 1991; when she was finally released from house arrest in 2010; and when she won the general election in 2015.
None of this is forgotten. Nor are the many cruelties she suffered, including isolation, physical attacks and the junta's curtailment of her family life. But it is hard to think of any recent political leader by whom such high hopes have been so cruelly betrayed.
By any standards, the treatment of the Rohingya people, a Muslim minority in Myanmar, is repugnant. By the standards Aung San Suu Kyi came to symbolise, it is grotesque. They have been described by the UN as " the world's most persecuted minority "~ ATAGEND, a status that has not changed since she took office.
The Convention on the Prevention and Punishment of Genocide describes five acts, any one of which, when" committed with intent to destroy, in whole or in part, a national, ethnical, racial or religious group", amounts to genocide. With the obvious and often explicit purpose of destroying this group, four of them have been practised more or less endlessly by Myanmar's armed forces since Aung San Suu Kyi became de facto political leader.
I recognise that the armed forces retain great power in Myanmar, and that Aung San Suu Kyi does not exercising effective control over them. I recognise that the scope of her actions is limited. But, as well as a number of practical and legal measures that she could use directly to restrain these atrocities, she possesses one power in abundance: the power to speak out. Rather than deploying it, her response amounts to a mixture of stillnes, the denial of well-documented evidence, and the obstruction of humanitarian aid.
I doubt she has read the UN human rights report on the treatment of the Rohingyas, released in February. The crimes it uncovered were horrific.
It documents the mass rape of women and girls, some of whom died as a result of the sexual injuries they suffered. It shows how children and adults had their throats slit in front of their families.
It reports the summary executions of teachers, elders and community leaders; helicopter gunships randomly spraying villages with gunfire; people shut in their homes and burnt alive; a woman in labour beaten by soldiers, her baby stamped to death as it was born.
It details the deliberate destruction of harvests and the burning of villages to drive entire populations out of their homes; people trying to flee gunned down in their boats.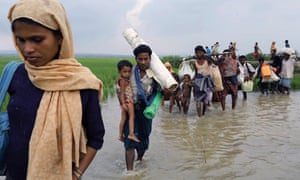 Read more: https :// www.theguardian.com/ commentisfree/ 2017/ sep/ 05/ rohingya-aung-san-suu-kyi-nobel-peace-prize-rohingya-myanmar
Originally posted 2017-09-27 11:42:23.